A contemporary art exhibition that explores how artworks interact with their surroundings.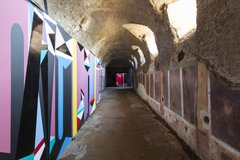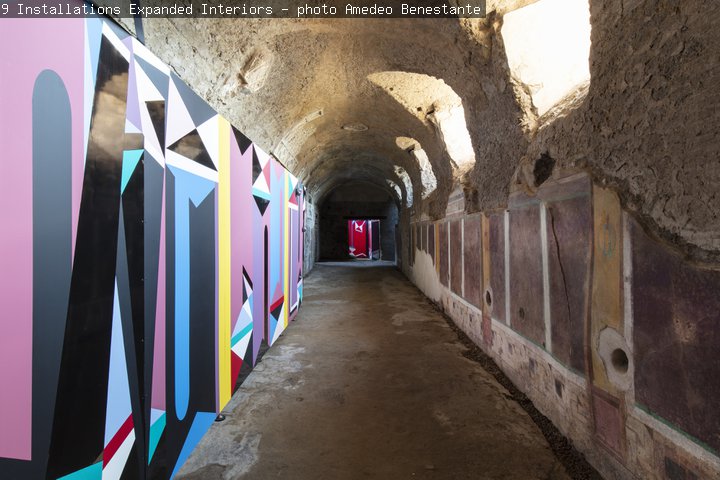 Saturday 3 July - Tuesday 10 August
Expanded Interiors: Re-Staged is a contemporary art exhibition that explores how artworks interact with their surroundings.
Three years after it was first displayed among the ancient ruins of Herculaneum and Pompeii in Italy, Catrin Huber's Expanded Interiors is being transformed into a new multimedia exhibition at Hatton Gallery.
The exhibition's original art installations focused on two Roman houses: the House of the Beautiful Courtyard at Herculaneum and the House of the Cryptoporticus in Pompeii. These houses formed the basis to explore connections between contemporary art, Roman wall painting and archaeological remains.
For this new exhibition, Huber will re-stage her striking geometric artworks in a fresh way that explores their connection with the architecture of the Hatton Gallery. She will also introduce new physical and digital artworks, including an incredible real-time 3D environment that will enable visitors to virtually 'walk around' ancient houses in Herculaneum and Pompeii. The exhibition will also include a brand-new commission by fellow Newcastle-based artist, Rosie Morris.
The large-scale installations incorporate replica 3D-printed Roman objects including statues of Roman women, face cups and oil lamps. As with Roman wall paintings, the exhibition conjures up a balance between real and imagined space, inside and outside space, and the past and present, creating a dramatic series of rooms that contrast and link with each other.
Read more about the exhibition
---
The artists would like to thank the Expanded Interiors team, new and old, the Hatton Gallery staff, Animmersion, supportive friends and colleagues, and our technical team.
Time
10am-5pm, Mon - Sat
Price
Free entry, suggested donation £5. Donate online.
---
Please note you must book for each member of your party before you visit.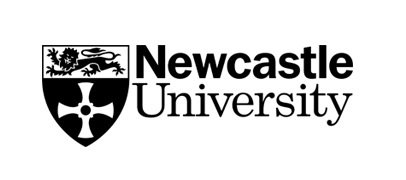 Newcastle University