Unsensed
This is a historic exhibition. It is no longer available to visit and this page is only retained as a record of the previous event. For current and future exhibitions, visit our
What's On
page.
Seven contemporary artists reveal the unseen facets of our everyday environment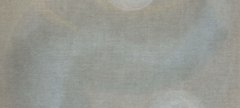 Until 12 December 2015 (historic exhibition)
The Hatton Gallery is taken over by seven contemporary artists who reveal the unseen and unnoticed facets of our everyday environment.
Matthew Flintham presents a new installation revealing the hidden, virtual geometries of military airspaces that are all around us.
Rachel Garfield screens the second film in her trilogy The Struggle, commissioned by Beaconsfield, acknowledging unspoken ideologies saturating society.
Aaron Guy draws attention to how the layers of our environment are being shaped by invisible forces, changing the way we interact with the urban landscape.
A series of prints by Autumn Richardson and Richard Skelton trace the origins of familiar words to unearth their forgotten roots in the British landscape.
Matthew Tickle's What the eye can't see the heart can't grieve for samples background radiation from the big bang which washes over and through our bodies.
Commissioned to accompany Unsensed, Yelena Popova uses the Hatton Gallery as a stage to present an installation of new 'invisible' paintings evoking the transience of visual images in the digital age

---
This exhibition has been supported by money raised through Arts Council England's Catalyst Arts: capacity building and match funding scheme.