Platform: Harriet Sutcliffe
This is a historic exhibition. It is no longer available to visit and this page is only retained as a record of the previous event. For current and future exhibitions, visit our
What's On
page.
A Continuing Process is an exploration of the innovative exhibition practices of Richard Hamilton and Victor Pasmore.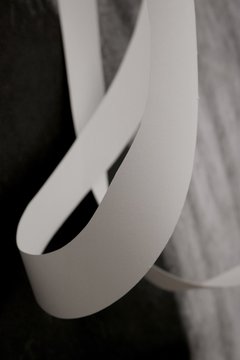 Until 10 August 2019 (historic exhibition)
Platform is a new initiative selected from an open call for proposals from Newcastle University staff and early career researchers for exhibitions during specific periods in the Hatton exhibition calendar.
This year artist and practice-led PhD researcher Harriet Sutcliffe presents A Continuing Process. Her work investigates the pioneering teaching methods of the 'Basic Course' devised and developed by artists Richard Hamilton and Victor Pasmore in the 50s and 60s at King's College, Durham University (now Newcastle University). Drawing inspiration from the archive, the Hatton's progressive culture of display and first hand accounts, this exhibition will explore the Basic Course and its relevance to contemporary fine art practice.