Newcastle University Master of Fine Art Show 2018
Postgraduate students present a dynamic range of work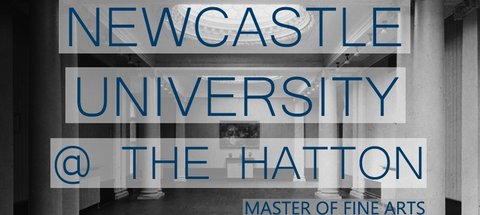 Saturday 25 August - Saturday 8 September
OPENING HOURS
Monday - Saturday, 10am - 5pm
PRICE
Free entry, donations welcome
Newcastle University Master of Fine Art Degree Show 2018 will see postgraduate students present a dynamic range of work, including painting, sculpture, video and light installations, photography, print and sound.
The artists exhibiting are Alice Adams, Shaney Barton, Eleanor Curry, Elizabeth Green, Peter Hamner, Abigail Aguilar Holguin, Paul Jex, Hania Klepacka, Carole McCourt, Jenny Mc Namara, Sara Jane Palmer, Rebecca Reed, Gill Shreeve and Yan Yin.
Work on display throughout the University and in the newly renovated Hatton Gallery explores a range of themes and ideas including social politics, our connection and relationship with the natural world, investigating the everyday and commonplace, human consciousness and perceptions along with light, space and time.