Lothar Götz: Fairground Abstract
This is a historic exhibition. It is no longer available to visit and this page is only retained as a record of the previous event. For current and future exhibitions, visit our
What's On
page.
An immersive wall painting by artist Lothar Götz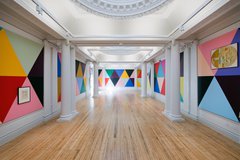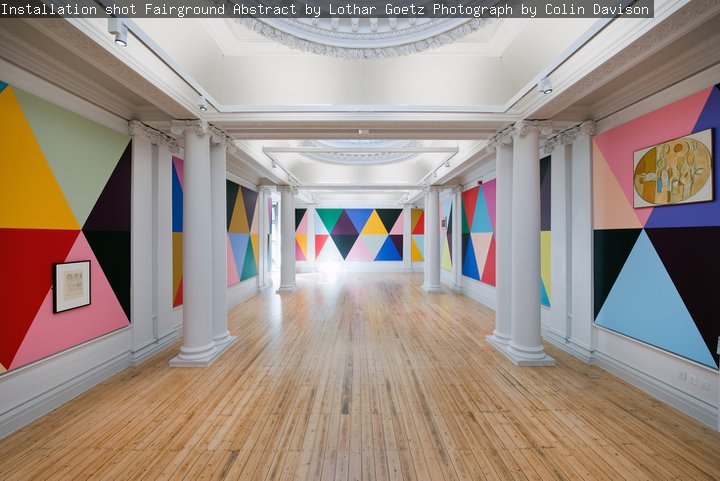 Until 4 January 2020 (historic exhibition)
Lothar Götz is an artist whose practice ranges from site-specific wall paintings and room-sized spatial installations to paintings and drawings. His painting is characterised by its use of abstract geometric forms, fields and lines of intense colour, juxtaposed with one another. For this newly commissioned work at the Hatton Gallery, Lothar Götz will create an immersive wall painting in response to the gallery's Edwardian architecture, as well as specific works within the Hatton Gallery's unique collection.
This will be the fourth large scale mural by Lothar Götz on display at the same time in the UK; two in other public galleries Leeds Art Gallery and Towner Art Gallery, and the final one in Pallant House Museum.