Gathering - Artist Intervention: Jackie Haynes
This is a historic exhibition. It is no longer available to visit and this page is only retained as a record of the previous event. For current and future exhibitions, visit our
What's On
page.
For the next intervention for Gathering, Hatton presents artist Jackie Haynes.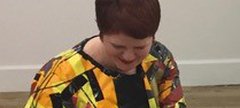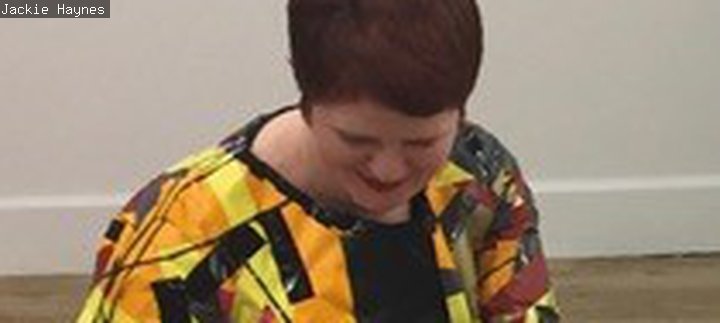 Until 16 February 2019 (historic exhibition)
The contents of this grotto will be a material resource of textual and visual references to selected literature and artwork of Mina Loy, by writers and artists, including Jackie Haynes, in addition to references to Kurt Schwitters.
The idea of the social nature and materiality seen in aspects of both Loy's and Schwitters' artwork, will be expanded in the grotto to explore the idea of the social nature of research. Both artists used 'rubbish' to make collages and the research aims to reveal further commonalities in their work. There will be opportunity throughout the two weeks for the public to annotate the reference material with their own thoughts and material responses.
'Her poetry wasn't just excessive - it was madly in love with excess, celebrating excess as the point where poetry began. Her poems are full of textual noise: asterisks, dots, fields of whitespace, neologisms, archaisms, non sequiturs, arcane Anglo-mongrel words, dashes, capitals, carats, tildes, ready mades, foreign locutions, chatty throwaway lines, catchphrases…She writes in an exploded vocabulary, one that takes its vitality from the exploded modern city…. wearing the scars of its initiation into the world.'
(SHEFFIELD, R., 2003. Mina Loy in Too Much Too Soon: Poetry / Celebrity / Sexuality / Modernity. Literary Review, 46(4), pp. 625.)
---
About the artist
Artist, Jackie Haynes, has a lifelong and ongoing background of experimentation, making and doing things. In recent years, this has expanded from being textile-related to include other materials such as concrete, balloons, adhesive vinyls and text. Forms range from objects to installations and performance, with recent examples in Germany, Italy and the UK.
Jackie established House of Haynes Fancy Dress Hire in 1995, in Manchester's Northern Quarter. For seventeen years, she developed a business of making and hiring costumes alongside bespoke commission work and a wholesale range.
In 2012 she changed direction, creating an art practice from existing skills and completing an MA in Textiles at Manchester Metropolitan University. Whilst studying, she became interested in the work of artist, Kurt Schwitters.
Following the MA, she continued to generate and participate in both independent and collaborative art projects, symposia, residencies and exhibitions. Much of this activity centred around contemporary responses to the artistic activities of Dada and Kurt Schwitters' Merz. This subsequently developed into a more focussed exploration through a successful application to the Kurt Schwitters PhD scholarship which began in 2016 at University of Cumbria Institute of the Arts in Carlisle and is due for completion in March 2020.
Jackie shares a studio at Islington Mill in Salford and lives in Manchester with her two daughters.
To find out more about Jackie, click here.