Gathering - Artist Intervention: Anka Schmid
This is a historic exhibition. It is no longer available to visit and this page is only retained as a record of the previous event. For current and future exhibitions, visit our
What's On
page.
The third Intervention of Gathering, featuring a talk by Anka Schmid.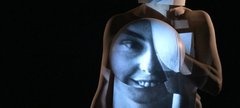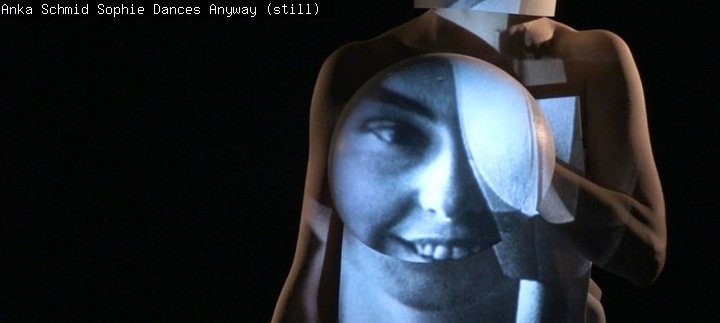 Until 16 February 2019 (historic exhibition)
Film director, screenwriter and video artist, Anka Schmid has provided this intervention in Gathering. Schmid's video work Sophie Dances Anyway is dedicated to Sophie Taeuber (1889-1943).
---
"Sophie Taeuber created an extraordinary varied oeuvre. Since dance has accompanied me in my own work for years, my main focus was on her dance work. To this day there is something mysterious about her Dada dances. My research revealed that only one photo exists of her performances, only a few descriptions of contemporary witnesses and no personal texts by Taeuber herself. I began to imagine her dances. The attempt to realise the circumstances under which Taueber danced to capture her spirit seemed more appealing to me than knowing the exact choreography. In her performances, the artist reacted "live" to the actions of other Dada activists and created a fleeting work out of this common creative spirit - a dance destined for the moment alone.

"This spirit also flows into my video installation. I initiated a collaboration with the young dancer Nina Vallon, the Kazakh singer Saadet Türköz and the costume designer Dorothee Schmid to create a dialogue with Sophie Taeuber and her marionettes through a common imagination. The film clips of our interaction are shown as a synchronized two-channel video in the grotto. This evokes a kind of live performance that involves the viewers.
"Sophie Taeuber's willingness to take risks made a lasting impression on me as she risked her employment at the School of Applied Arts with these avant-garde dance performances. She was threatened with dismissal if she were to continue to play an active role with the Dadaists. But Taeuber kept dancing behind a mask (hence the title of my video work: Sophie Dances Anyway). Art is risk, the mask is a means of resistance."
Anka Schmid, August 2014
Concept, idea, camera: Anka Schmid
Dance: Nina Vallon,
Vocals: Saadet Türköz
Costumes: Dorothee Schmid