ARTIST ROOMS Roy Lichtenstein
This is a historic exhibition. It is no longer available to visit and this page is only retained as a record of the previous event. For current and future exhibitions, visit our
What's On
page.
An exhibition of works by American Pop artist, Roy Lichtenstein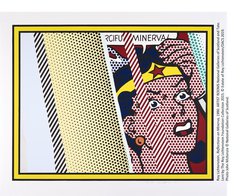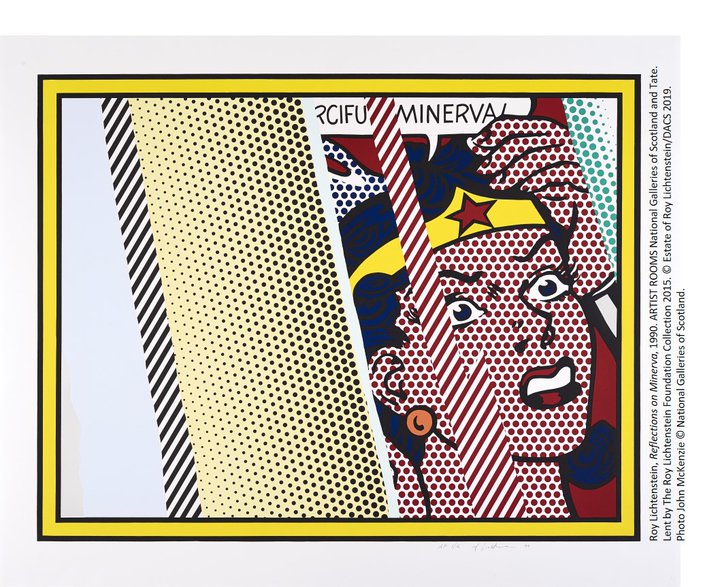 Until 4 January 2020 (historic exhibition)
This autumn Hatton Gallery presents the work of one of the most influential and innovative artists of the twentieth century. Roy Lichtenstein (1923–1997) is one of the pioneers of Pop art, best-known for his paintings based on comic strips, advertising imagery, and playful adaptations of works of art by other artists. Lichtenstein produced a new type of art that responded to the optimism and growing commercialisation of the 1960s, bringing popular, everyday images into fine art, and questioning authorship and originality. Unapologetically entertaining, graphically arresting and decoratively appealing, the popularity of his work has been enduring.
ARTIST ROOMS Roy Lichtenstein offers a rare opportunity to see such an important collection of the artist's work in the North East. The exhibition takes as its focus an extraordinary series of large-scale screen prints made in the 1990s towards the end of the artist's life, which have been placed on long loan to ARTIST ROOMS by the Roy Lichtenstein Foundation. Innovative and technically complex, these works are shown alongside loans from the National Galleries of Scotland and Tate. The exhibition explores key themes that preoccupied the artist throughout his career, alongside imagery associated with pop: his fascination with the history of art, his investigations into reflections and mirroring, and his love of musical, as well as visual, composition.
---
ARTIST ROOMS

The ARTIST ROOMS collection of over 1,600 works of modern and contemporary art is displayed across the UK in solo exhibitions that showcase the work of 42 major international artists. The programme gives young people the chance to get involved in creative projects, discover more about art and learn new skills. Since 2009, nearly 50 million people have visited over 185 displays at some 87 museums and galleries.
The touring programme is delivered by the National Galleries of Scotland and Tate in a partnership with Ferens Art Gallery through to 2020, supported using public funding by the National Lottery through Arts Council England, by Art Fund and by the National Lottery through Creative Scotland. #ARTISTROOMS
ARTIST ROOMS is jointly owned by the National Galleries of Scotland and Tate. The collection was established through The d'Offay Donation in 2008, with the assistance of the National Heritage Memorial Fund, Art Fund, and the Scottish and British Governments.
---