Hatton Pavilion
Toby Paterson selected to create touring contemporary art commission inspired by the Hatton Gallery
Touring contemporary art commission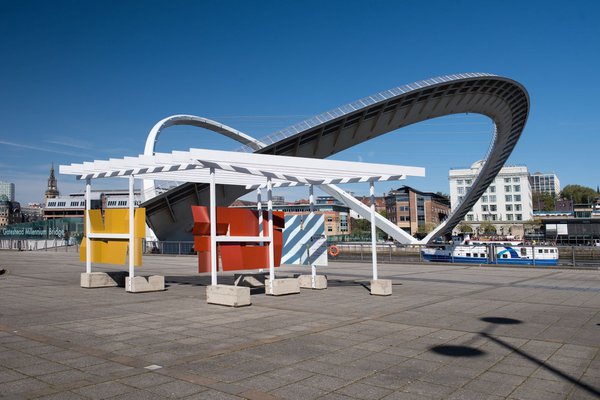 Photo: Colin Davison
The Hatton Pavilion is a major new art installation and programme of events launching on Baltic Square, Gateshead Quays on Friday 28 April.
Glasgow-based artist Toby Paterson has been commissioned to work with Newcastle-based architects Harper Perry to create a touring pavilion, or temporary architectural structure, inspired by the Hatton Gallery's history of teaching, exhibition making and collections.
The Hatton Pavilion will tour venues in Newcastle and Gateshead from April – August 2017. It launches on Baltic Square on Friday 28 April, where it will remain until 21 May 2017. Subsequent tour venues in Newcastle and Gateshead to be announced soon.
Toby Paterson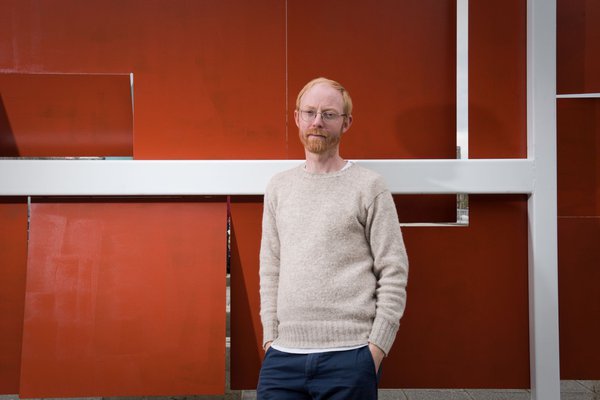 Photo: Colin Davison
Toby Paterson is a Glasgow-based artist whose paintings, reliefs, and sculptural installations reflect upon the visual experience offered over time by the art and architecture of post-war Britain. Paterson's previous work has responded directly to the work of artist Victor Pasmore, who taught in the Fine Art Department at Kings College, Durham University (now part of Newcastle University) along with artist Richard Hamilton in the 1950s-60s.
Paterson's design for the Hatton Pavilion consists of a vertical steel frame emerging from several concrete blocks that double up as seating areas. A slatted roof encloses the structure, and three abstract aluminium planes create walls that carve up and give the pavilion its volume.
Paterson uses the principles of display that Pasmore and Hamilton explored in seminal works presented in the Hatton Gallery, such as An Exhibit (1957) and Man Machine and Motion (1955).