Hatton Gallery Redevelopment
About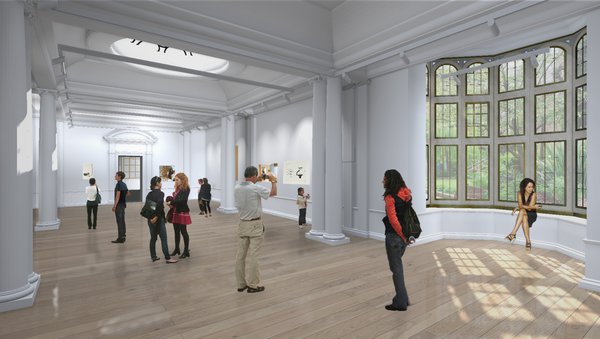 Hatton Gallery is now open following a £3.8 million redevelopment supported by National Lottery players through the Heritage Lottery Fund.
The Hatton Gallery redevelopment project involves conserving the historic and architectural elements of the Grade II listed building while creating a modern exhibition space. Works include enhancing the Edwardian architecture, improving visitor facilities such as introducing flexible facilities to display the gallery's distinctive permanent collection, as well as improved lighting and more efficient environmental controls.

A new dedicated multi-purpose learning space will allow students, community groups and researchers to engage with collections and archive material. The picture store will be rebuilt and enlarged to ensure the Hatton's extensive collection is preserved for future generations.
The funding also enables urgent conservation and better interpretation of the iconic Merz Barn Wall by Kurt Schwitters, one of the most significant figures in 20th century art. The wall was brought to the gallery in 1965 and incorporated into the fabric of the building. Find out more
The Hatton's diverse collection includes over 3,000 works from the 14th – 20th centuries with extensive archive material including paintings, sculpture, prints, drawings and textiles, and material connected to the history of the Gallery, such as exhibition posters designed and printed in the art school. A new Archive and Study Space will enable staff and students at Newcastle University, as well as the public access the archive for research.
The Hatton Gallery redevelopment would not have been possible without generous support from trusts and foundations as well as groups and individuals. Find out more