Hatton Bitesize: Talk talk
Talk talk
What would artworks say, if they could talk? What would anything say, if it could talk? It's time to get vocal.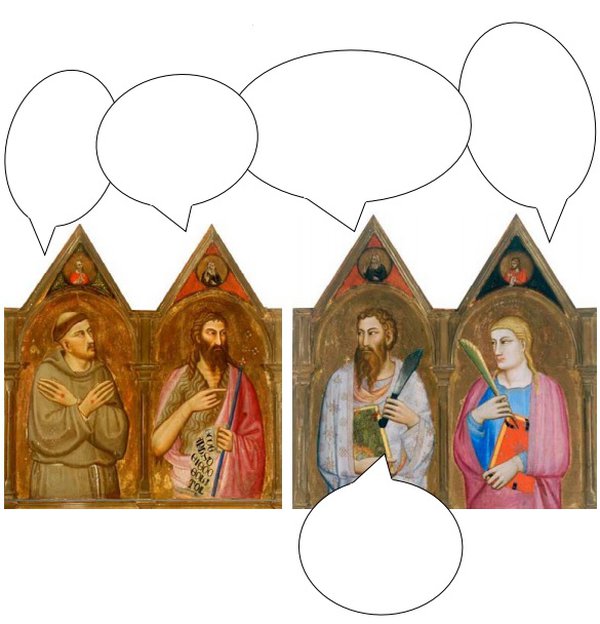 Images: T. Bartholomew and St. John The Evangelist Pair A (left) Pair B (right), 1360 after Giovanni del Biondo, Hatton Collection.

Speechless
Here are some more bubbles: cut them out and give voice to the speechless objects in your house...