Hatton Bitesize: Describe & Draw
Describe
Everyone's imagination is different. If you try and describe an artwork to someone who hasn't seen it, the way they imagine might be completely different to the work you saw, even if you are a very good describer.
Try describing this image to someone else. Ask them to draw it for you.
But remember: don't show them what it looks like until the end.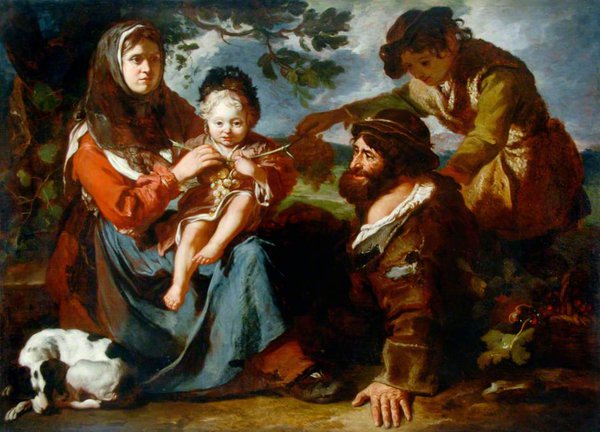 Peasant Family, (attributed to) Antonio Amorosi 1660=1736 (c)
Draw
Here is a description of a painting from the Hatton Collection. Can you draw, paint or collage this picture?
A robed man is sitting at a window framed by a heavy red curtain. He is not looking out of the window. Instead, he is holding a pen, and a large book is open in his other arm. He is right-handed. The man has a beard. He looks worried. At his left knee is a....lion. Out of the window, in the distance is a domed city, with a tall pointy tower. The city sits beneath a blue sky, with fluffy clouds floating in it.
See the painting from the Hatton Collection that is described here.