Children's summer art activity
Make Your Own Collage Postcard
Make a collage postcard then send it with a message to a friend or relative.
You will need:

Cardboard rectangle 21cm x 14.5cm cut from something like a cereal box
Bits of colourful wrapping paper, tissue paper, sweet wrappers, pictures from old magazines and comics
Glue
Scissors
Ruler
How to make it:

1. Cut a rectangle of cardboard from an empty breakfast cereal box
2. On the patterned side of the card start to make your collage. You need to leave the blank side to write your message on.
3. Start to decorate your postcard by tearing or cutting up bits of different coloured or patterned paper. If you want to you can draw your outline in felt tip pen on the card. A picture made like this is called a collage.
4. You could make a sunny scene like the one above, your house, a self-portrait or shapes and patterns
5. When you have finished your collage turn over on to the blank side and with a ruler draw a line down the centre. Now write a message to a friend or relative on the left-hand side and write their address on the right-hand side. Buy a stamp and pop it in the post.
Creative ideas:
Self-Portrait. Scrunch up paper for a 3D effect. Add a picture you have drawn.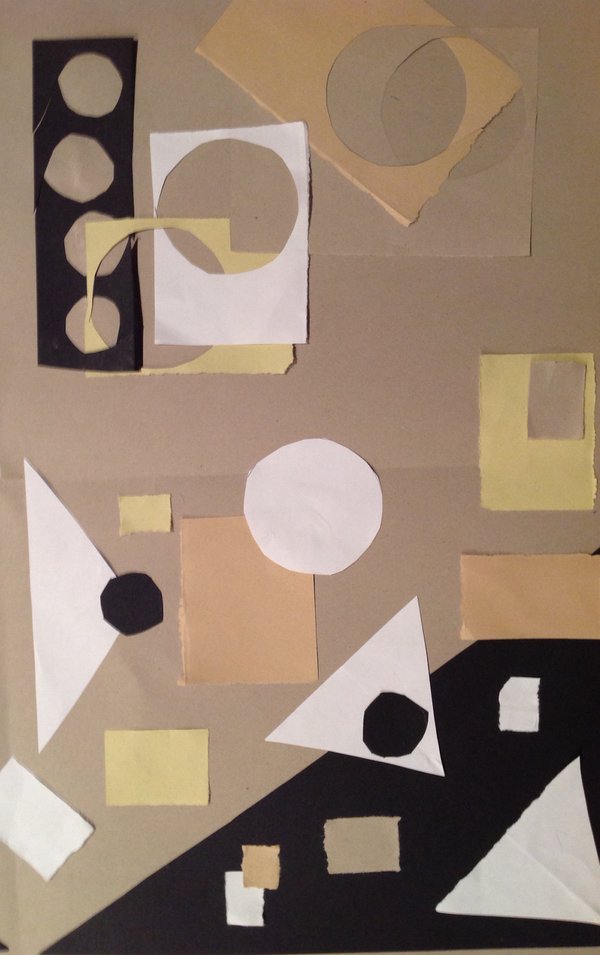 Abstract Collage. Just use shapes and colours.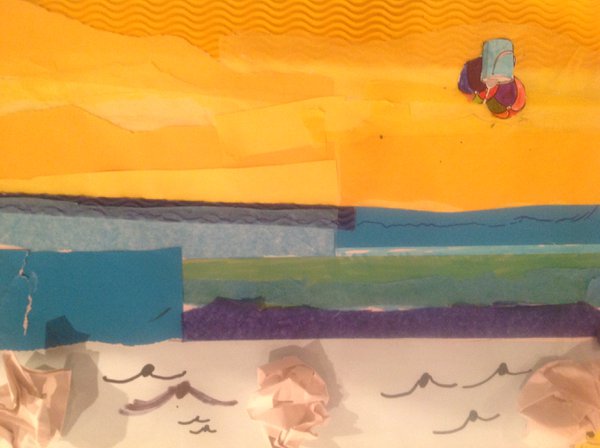 Beach collage, made with strips of coloured paper, scrunched up paper clouds and seagulls drawn on using a felt tip pen or coloured pencil.
Tip: If you haven't got much coloured paper you can get your paints out and make some yourself. On a piece of plain whiter paper paint multi-colours, stripes and dots. Then cut that piece up and use it to collage.