Catrin Huber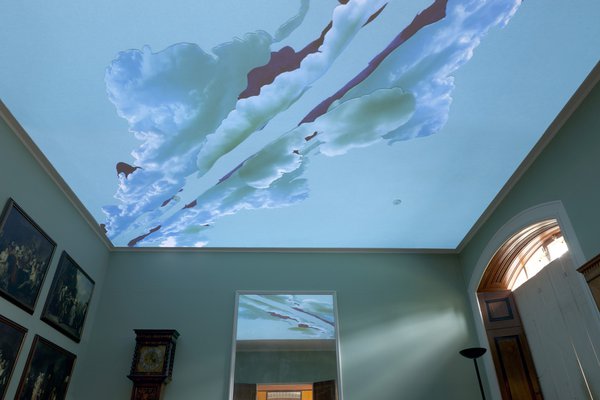 German-born artist now based in Newcastle whose practice investigates representations of architectural, fictional and imagined space. Previous projects have included As Above So Below at the Hatton Gallery, in which she created an abstract wall painting surrounding Kurt Schwitters' Merz Barn Wall, transforming the space itself into an immersive artwork.

Huber's design for the Showcase pavilion reflects her growing interest in collage, and develops from the premise of synthesing images of the extraordinary exhibition projects at the Hatton in the 1950s and 1960s with those of major international exhibitions such as Marcel Duchamp's First Papers of Surrealism, which embodied the same spirit of experimentation.
Her design for the pavilion has been informed in particular by works in the Hatton Collection by Richard Hamilton, Victor Pasmore, and Kurt Schwitters, as well as the extensive collection of original hand-printed posters held in the Hatton archive, which will be shown alongside her drawings and models in the exhibition at the Laing Art Gallery
Huber is a senior lecturer at Newcastle University.
You can find out more about her here.
---
Image Credit: Catrin Huber Grammar of Clouds Pitzhanger Manor, courtesy the artist.