Museum Socials
Free drop-in coffee mornings at North East museums and galleries. Meet new people, socialise and improve your wellbeing.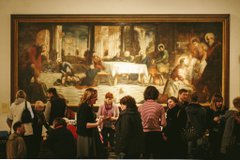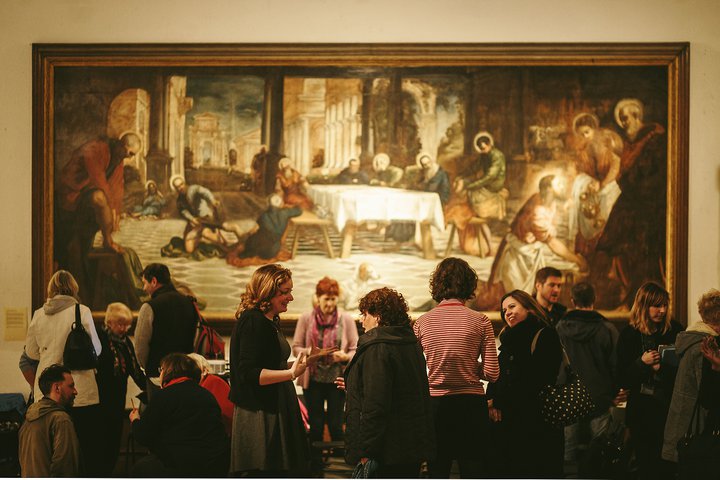 Time
10.30am - 12.30pm
Price
Free entry. donations welcome
Drop in, no booking required
Are you ready to get back out and meet people?
Socialising and connecting with others is important. Going to a museum or gallery and meeting new people can make you feel happier and healthier. It can also improve your mental health and wellbeing.
Tyne & Wear Archives & Museums Communities team are inviting you to a free drop-in Museum Social every first Tuesday of the month across our museums and art galleries.
We'll have free tea, coffee and refreshments on the go and you'll be able to chat to museum staff. We'll also have informal tours of new and permanent displays and collections highlights for you to learn about.
These events are free and for everyone.
Museum Socials full programme
Tuesday 7 June 2022, 10.30am - 12.30pm
Segedunum Roman Fort & Museum
Tuesday 5 July 2022, 10.30am - 12.30pm
Arbeia, South Shields Roman Fort
Tuesday 2 August 2022, 10.30am - 12.30pm
Stephenson Steam Railway
Tuesday 6 September 2022, 10.30am - 12.30pm
Great North Museum: Hancock
Tuesday 4 October 2022, 10.30am - 12.30pm
Discovery Museum
Tuesday 1 November 2022, 10.30am - 12.30pm
South Shields Museum & Art Gallery
Tuesday 6 December 2022, 10.30am - 12.30pm
Hatton Gallery
Tuesday 7 February 2023, 10.30am - 12.30pm
Laing Art Gallery
Tuesday 7 March 2023, 10.30am - 12.30pm
Shipley Art Gallery