Home education resource: Blue
Explore the colour blue, inspired by works in the Hatton collection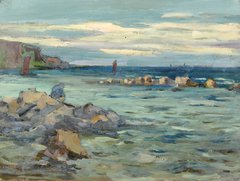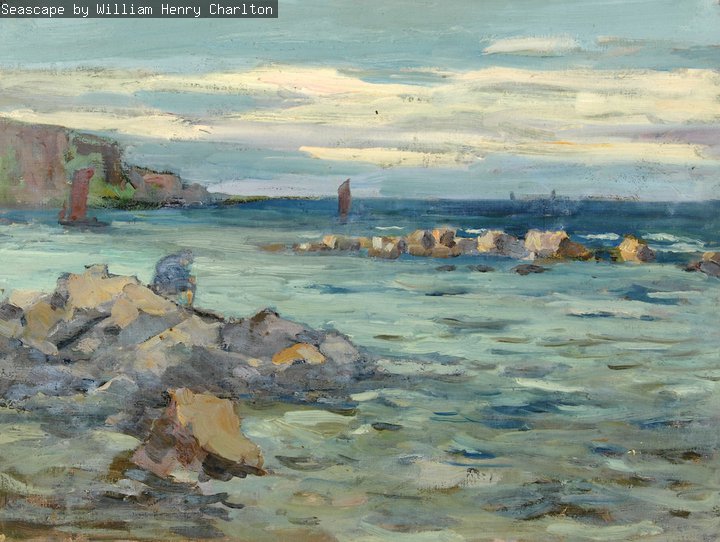 If you are currently home educating, either by choice or because of school closures, including art in your plans is not only educational but good for wellbeing.
This resource helps you and your child/young adult explore the colour blue, inspired by paintings in the Hatton collection.
Please note: the gallery is currently closed until further notice.
Seascape by William Henry Charlton
Look at all of the different shades of blue in this painting. The artist has mixed blue with white, purple and red to make all of these different colours. If it was all painted one shade of blue there would be no movement or reflections in the water.
Blue is a cool, calm colour and in a painting it often looks like it is in the distance.
Can you think of all of the different meanings the colour blue has? How does it make you feel?
Activity
You will need: thick paper, paints & palette to mix colours – this could be a plate.
For this activity you have to use quite thick paper as the paint will be wet.
Firstly, mix up some blue paint with water in a palette or on a plate and leave it to one side.
Now paint your whole paper using just water and a big brush.
Now at the top edge of your paper paint a big band of your blue colour, pick your paper up and let the paint run down your sheet of paper. Mix up different shades of blue and keep painting like this all over the sheet.
It could be the sky? The sea? A river?